Ask a Dietitian
"Diana, just a quick heads up to let you know we are still using your cookbook and the guys will often be heard saying what would Diana say about this or that....really good feed back... I made your potato salad and the oriental coleslaw on Sat. for a family luncheon and had rave reviews so thanks again."
Maeghan Henke
BC Hydro
November 6th, 2018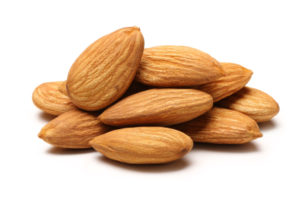 November is Diabetes Month.  If you have Type II Diabetes, a snack can help you manage your blood glucose levels.   Planning and having ready to go healthy snacks on hand can help improve diet quality.
To help manage your blood sugar levels it is important to:
Spread out your meals and snacks so that you don't eat too much carbohydrate at one time.
Control the total amount of carbohydrates (fruit, veg, grains, dairy, sugar) at any one sitting. 15 grams is perfect for a small snack. Try to limit carbohydrate choices such as pastries and chocolate bars as they are less nutritious.
Eat more fibre to help slow the rise of blood sugars, help you feel full and manage portions. Include foods such as oat and quinoa, beans and lentils, fruits and vegetables.
Include a source of protein at your meals and snacks to help slow the absorption of carbohydrates and make your energy last longer. Good protein foods include nuts, Greek yogurt, cheese, tinned fish, meat, eggs and legumes.
Be active. Going for a walk after you eat can help manage blood sugar levels
Healthy Snacking Tips:
Focus on fruit and vegetables. They are high in fibre and low in calories in addition to being full of vitamins and minerals.  Whole fruit such as apples, oranges, bananas and nectarines are fantastic options to grab and go.
Add a source of protein. For a more substantial snack and to help stabilize blood sugars, add a source of protein to your fruit or vegetables.  Have some edamame beans (3/4c in the pod) and an orange or bring 12 almonds to eat with your apple.  Hummus is a great dip for your raw carrots and cottage cheese is delicious with cantaloupe.  Research shows that eating almonds on a daily basis can help improve insulin sensitivity.
Be prepared. Packing snacks with you in your workout bag, purse, pocket and car can ensure you have a healthy snack ready when you need it.  Bringing food with you ensures you don't get tempted to eat sugary muffins or scones and can stay on track with your healthy eating.  Put 12 almonds and 4 dried apricots in a container.  Keep Greek yogurt at work in the fridge.  Bring a protein energy bar in your workout bag.  Keep ½ cup trail mix, 2 Rye crispbreads or a packet of unsweetened apple sauce in your purse or backpack for a quick snack when you need it.
Evening snacks are a good idea if you have an early dinner and may help control blood sugars in the morning. Try sliced strawberries and milk, cheese and whole grain crackers, toast and peanut butter or a cup of blueberries.