Ask a Dietitian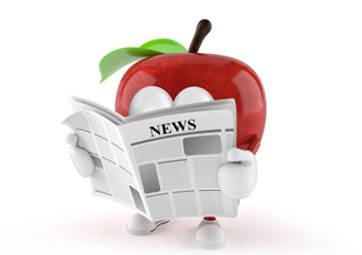 "Diana, just a quick heads up to let you know we are still using your cookbook and the guys will often be heard saying what would Diana say about this or that....really good feed back... I made your potato salad and the oriental coleslaw on Sat. for a family luncheon and had rave reviews so thanks again."
Maeghan Henke
BC Hydro
February 12th, 2019
I love milk, yogurt and cheese and I have total trust in our Canadian dairy. The Canadian Dairy industry has some of the highest standards for milk production in the world, with zero tolerance for antibiotics in milk and 100% compliance. If a cow needs antibiotics the milk will be withheld from the supply chain for a set period of time for both organic and conventional milk. The main difference between conventional and organic milk in Canada is that for organic milk the cows are fed an organic feed.
In Canada, the growth hormone recombinant bovine somatotropic hormone (rbST) also known as rbGH and BST, which increases milk production from cows, is illegal. It was banned because of the health risks it puts on the cows such as mastitis, breast inflammation and sterility and the increased need for antibiotics to treat those infections. rbST is allowed in US dairy industry. A recent survey by the US Department of Agriculture indicated it is only used in 17% of cows as retailers are demanding hormone free milk.
The other difference in US dairy is the Somatic Cell Count SCC, a measure of white blood cells or Leucocytes found in milk which is an indicator if the cow is sick or fighting an infection. Canadian standards require levels to be below 400 000 cells and the average is about 200 000. However, in the US the maximum SCC allowed is 750 000 (almost double our Max allowable SCC).
Does the dairy imported from the US contain rbST?
Yes it can. The growth hormone is illegal for use on our cows but it is fully legal to import dairy produced from cows given growth hormone. Renegotiations of NAFTA in the new USMCA agreement have allowed for a larger quota of US milk products into the Canadian market (now 3.6% up from 3.25%) before the 200-300% tariff is imposed. The labels in Canada do not require US dairy to indicate if they use rbST or not. The label will tell you where the milk is coming from and if it is US it will say so. To be sure you don't get milk with hormone be sure to buy 100% Canadian Milk.
How To Find Canadian Dairy?
The easiest way to find products made with 100% Canadian milk is to look for one of 2 logos:
Why Eat Dairy?
Dairy is an excellent source of calcium and protein. We all need to get calcium from our diet because our body does not produce it. Calcium is found in dairy, plant proteins like legumes and almonds, dark green vegetables and canned salmon with the bones. Calcium is involved in bone development and strong teeth. We reach our peak bone mass in our 20's and then after that we start to lose bone. It is important to build the strongest bones possible when we are young and slow the loss as we age by eating foods with calcium and doing weight bearing exercise.
Canada's Food Guide Includes low fat milk, low fat yogurt and lower fat cheese in the protein group as a healthy food.
How much calcium are you getting?
Keep track of your calcium intake with the new mobile app from BC Dairy:
Calcium Calculator.