Ask a Dietitian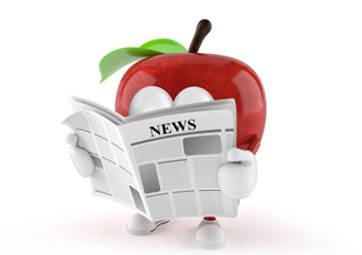 "Diana, just a quick heads up to let you know we are still using your cookbook and the guys will often be heard saying what would Diana say about this or that....really good feed back... I made your potato salad and the oriental coleslaw on Sat. for a family luncheon and had rave reviews so thanks again."
Maeghan Henke
BC Hydro
January 29th, 2019
Say goodbye to the 4 food groups and hello to the 3 food groupings with some healthy eating recommendations to go with them. This new, more modern representation of the Canada's Food Guide is intended to be inclusive to all Canadians.
Why Have a Food Guide?
The Food Guide is intended to help Canadians make better food choices to reduce their risk for disease. The Guide is meant to simplify the complexity of scientific research, to remove confusion of conflicting messages and to be the source of credible evidence-based information without industry influence.
I think they have done a really good job.
The Food Guide:
Canada's Food Guide recommends making it a habit of eating a variety of healthy foods every day.
Eat plenty of vegetables and fruit (1/2 the plate).
Eat protein foods that come from plants more often. Choose foods with healthy fats instead of saturated fats. Included in this section are nuts, seeds, beans, eggs, poultry, lean meat, fish, low fat milk and yogurt.
Choose whole grains foods.
Additional more specific recommendations include replacing foods high in saturated fats with foods higher in healthy fats (mono and polyunsaturated fats).
Limit highly processed foods. If you choose these foods, eat them less often and in small amounts.
-prepare meals and snacks using ingredients that have little to no added sodium, sugars or saturated fat.
-choose healthier menu items when eating out
Make water your drink of choice
-replace sugary drinks with water
-choose unsweetened low-fat dairy, plant-based beverages, coffee or tea
NOTE: When it comes to beverages, water is the recommended choice. 100% pure orange juice in an unsweetened plant-based beverage that is a good source of many nutrients. ½ cup pure OJ contains the same amount of juice and sugar as one orange, with no added sugar and is close to the same calories (60kcal). In my professional opinion ½ cup of pure fruit juice as part of a meal can be an additional way to get nutrients. Pure fruit and vegetable juices do contain "free sugar" and should be consumed in moderation. Juice should not be consumed on a regular basis in place of whole fruits and vegetables.
Fortified Orange juice contains calcium and vitamin D in addition to vitamin C and magnesium, nutrients known to support bone and tooth health along with proper oral hygiene. Juice consumption has been associated with dental decay and should never be served in a bottle or sippy cup or sipped throughout the day.
Foods and beverages with added sugars have been associated with an increased risk of weight gain, overweight and obesity, and type II diabetes. Sugary drinks like flavoured coffees, sugar sweetened beverages, syrups, desserts, candy and bakery products are some of the main source of total sugar in the Canadian diet.
Use food labels
Be aware that food marketing can influence your choices.
Healthy Eating Recommendations:
Healthy eating is more than just the food you eat but also about where, when, why and how you eat.
Be mindful of your eating habits: take time to eat and notice when you are hungry or full
Cook more often: Plan what you eat and involve others in planning and preparing meals
Enjoy your food: Culture and food tradition can be apart of healthy eating
Eat meals with others