Ask a Dietitian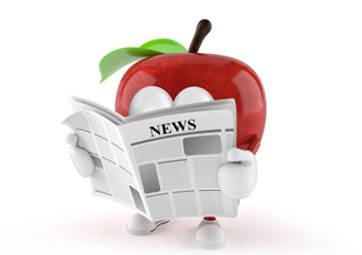 "Diana, just a quick heads up to let you know we are still using your cookbook and the guys will often be heard saying what would Diana say about this or that....really good feed back... I made your potato salad and the oriental coleslaw on Sat. for a family luncheon and had rave reviews so thanks again."
Maeghan Henke
BC Hydro
January 10th, 2018
INGREDIENTS
FOR THE MIXTURE
250 ml (1 cup) all-purpose flour
250 ml (1 cup) of wheat flour
5 ml (1 tsp) baking powder
5 ml (1 tsp) ground cinnamon
25 ml (¼ tsp) ground nutmeg
25 ml (¼ tsp) ground clove
5 ml (1/2 tsp) ground ginger
2 eggs
250 ml (1 cup) natural Krema yogurt 11% Olympic
Zest of an orange
5 ml (1 tsp) vanilla extract
250 ml (1 cup) finely grated carrots
FOR GARNISH
60 ml (1/4 cup) Olympic plain Krema yogurt
Fruit of choice
Maple syrup
 PREPARATION
Preheat the waffle iron.
In a bowl, combine flour, baking powder, cinnamon, nutmeg, clove and add ginger.
Add the eggs, yogurt, orange peel and vanilla. Mix well.
Add carrots and mix well.
In the oiled waffle maker, pour the amount of dough needed for a waffle and cook 3 to 4 minutes.
Do the same for all waffles.
Garnish to taste and serve.