Ask a Dietitian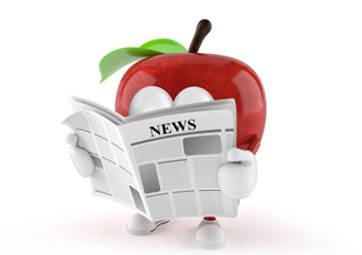 "Diana, just a quick heads up to let you know we are still using your cookbook and the guys will often be heard saying what would Diana say about this or that....really good feed back... I made your potato salad and the oriental coleslaw on Sat. for a family luncheon and had rave reviews so thanks again."
Maeghan Henke
BC Hydro
February 25th, 2020
If you would like to become a vegetarian or vegan but you can't fathom the thought of giving up meat and animal products all together, the flexitarian diet is for you. According to US News and World Report the top-rated diets for Best Overall Diet and best Healthy Diet are The Mediterranean Diet, The DASH diet and the Flexitarian Diet.
What is the Flexitarian Diet?
The Flexitarian Diet is one that emphasizes mostly plant-based foods while allowing meat and other animal products in moderation. It is more flexible than vegetarian or vegan. The name of this diet is a combination of the words flexible and vegetarian and was developed by a registered Dietitian Dawn Jackson Blatner. The flexitarian diet has no clear-cut rules, it is more of a lifestyle than a diet. It is based on the following principles:
Eat mostly fruits, vegetables, legumes, peanuts, tree nuts and whole grains
Focus on protein from plants instead of animals such as tofu, tempeh, peanuts, legumes, tree nuts and seeds.
Be flexible and incorporate meat, fish and animal products from time to time.
Eat the least processed, most natural form of foods.
Limit added sugar and sweets.
The Flexitarian focuses on what to include rather than what to avoid and the overall goal is to eat a more nutritious plant-based diet and less meat.
Example: Mediterranean Grain Medley with Peanuts:
Peanuts are a good source of nutrients (vitamin E, magnesium, niacin and copper and an excellent source of manganese.)
Peanut are an excellent source of healthy poly and mono-unsaturated fats.
Peanuts contain more protein per serving than any other nut. 1 oz of peanuts contains 7g of protein.
Peanuts are a good source of fibre which helps you feel full longer and helps lower cholesterol.
Benefits of the Flexitarian Diet
Research shows that a diet rich in fruit and vegetables, nuts, legumes and whole grains may reduce the risk of heart disease, Type II diabetes and Cancer. It is rich in calcium, potassium and magnesium and low in processed foods which help reduce blood pressure. Moreover, a more plant-based diet rich in fruits and vegetables may promote weight loss. In addition to the health benefits, reducing meat consumption can help reduce greenhouse gas emissions and reduce land and water use. Peanuts are also good for the planet, they add nitrogen back to the soil and use less water than tree nuts.
Example: Squash Peanut Coconut Curry
Peanuts are a good source of Arginine, an amino acid and precursor to Nitric oxide. Nitric oxide helps promote vasodilation and improves blood flow
Peanuts have also been shown in research to reduce the risk for Type II diabetes, improve cognitive function and promote a healthy body weight.
Peanuts contain phytochemicals such as resveratrol as well as phytosterols and flavonoids which may reduce inflammation, improve heart health and reduce the risk of certain types of cancers.
Recipes from www.Peanut-institute.com
Breakfast:
Rise and shine Peanut butter and banana smoothie
Ingredients
1 frozen banana
1/4c skim milk
½ cup Fat free plain Greek yogurt
1 tsp honey
1 Tbsp Creamy Natural peanut butter
1/4tsp vanilla extract
3 ice cubes
Method: Combine all ingredients in blender on high until smooth.
Lunch:
Mediterranean Grain medley with Peanuts
Ingredients
3 Tbsp peanut oil
2 cloves garlic, minced
½ tsp hot pepper flakes
½ red bell pepper, diced
1 yellow squash, diced
1 cup snap peas
2 cups Beluga lentils, pre-cooked
1 cup Farro, cooked
2 tsp grated ginger
1 cup roasted peanuts
1 bunch green onions, chopped
½ cup cilantro, chopped
Salt, pepper and lime juice to taste
Method:
Heat peanut oil and saute garlic and pepper flakes 30 seconds
Add bell pepper and squash, saute 3-4 minutes. Then snap peas and cook 1 min.
Add lentils, farro, ginger, lime, salt and pepper mix well and heat for 1-2 minutes
Remove from heat, toss in peanuts, green onions and cilantro.
Serve warm.
Dinner
Squash Peanut coconut curry
Ingredients:
1 cup light coconut milk
1 tbsp cornstarch
1 Tbsp plus 2 tsp peanut oil, divided
1 ½ lbs butternut squash, peeled, seeded and cut into 1 1/2 " cubes
2 medium onions, thinly sliced
1 Tbsp ginger, minced
2 tsp red curry paste
1 cup chickpeas, drained and rinsed
3 cups baby spinach
½ cup unsalted peanuts
2 Tbsp chopped cilantro
1 Tbsp lime juice
1 Tbsp fish sauce
Method:
Combine coconut milk and lime juice in a bowl
Heat 1 Tbsp peanut oil in large skillet over medium-high heat. Add squash until lightly browned, transfer to a plate and set aside.
Heat remaining 2 tsp oil, add onion and ginger, stirring occasionally until golden.
Add curry paste and stir 30 seconds. Add coconut milk, squash, chickpeas and 1/4c water; reduce to medium-low, cover and simmer 15 minutes.
Stir in spinach until just wilted, remove from heat and add peanuts, cilantro, lime juice and fish sauce. Serve over rice.