Ask a Dietitian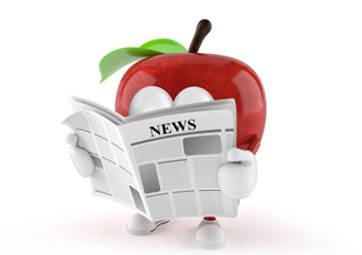 "Diana, just a quick heads up to let you know we are still using your cookbook and the guys will often be heard saying what would Diana say about this or that....really good feed back... I made your potato salad and the oriental coleslaw on Sat. for a family luncheon and had rave reviews so thanks again."
Maeghan Henke
BC Hydro
December 12th, 2016
5 cups rolled oats 1 1⁄4 L
1 cup raw sunflower seeds 250 ml
1 cup wheat germ 250 ml
1 cup instant powdered milk 250 ml
1⁄2 cup brown sugar 125 ml
2⁄3 cup canola oil 165 ml
2⁄3 cup honey 165 ml
1 cup slivered almonds 250 ml
1 cup coconut 250 ml
1⁄2cup flaxseeds 125 ml
1 1⁄2 cups mixture of chopped dried apricots, 375 ml
raisins, currants, and cranberries
; Carbohydrate 57 g; Protein 14 g; Fat 29 g
This homemade granola tops the charts for health benefits. The oatmeal is an excellent source
1. Mix dry ingredients except nuts, coconut and fruit.
2. Combine and warm vegetable oil and honey.
3. Mix oil and honey with dry ingredients.
4. Spread on 2 – 3 cookie sheets.
5. Bake on low oven at 275º F (140º C) about 30
minutes, stirring frequently until slightly browned.
6. Add nuts, coconut and fruit during last 10 minutes.
Store in fridge.