Ask a Dietitian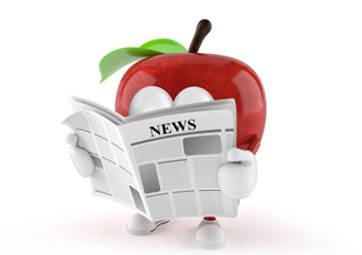 "Diana, just a quick heads up to let you know we are still using your cookbook and the guys will often be heard saying what would Diana say about this or that....really good feed back... I made your potato salad and the oriental coleslaw on Sat. for a family luncheon and had rave reviews so thanks again."
Maeghan Henke
BC Hydro
February 2nd, 2018
Give your chocolate chip cookies a little something special. Learn how you can make Oatmeal Chocolate Chip cookies now.
INGREDIENTS LIST
1 1/2 cups (375 mL) all-purpose flour
1 1/2 cups (375 mL) quick oats or old fashioned oats
1 tsp. (5 mL) baking soda
1/2 tsp. (2 mL) salt
1 cup (250 mL) Becel® Buttery Taste margarine*
1 1/4 cups (300 mL) light brown sugar
1 large egg
1 tsp. (5 mL) vanilla extract
1 cup (250 mL) semi-sweet chocolate chips
DIRECTIONS
1. Preheat oven to 375°F (190°). Combine flour, oats, baking soda and salt in medium bowl; set aside.
2. Beat Becel® Buttery Taste margarine* with brown sugar in large bowl with electric mixer until creamy, about 3 minutes. Beat in egg and vanilla until blended. Gradually beat in flour mixture just until blended. Stir in chocolate. Drop dough by tablespoonfuls on ungreased baking sheets, 2 inches (5 cm) apart.
3. Bake just until edges are golden, about 8 minutes. Cool sheets 2 minutes on wire rack; remove cookies from sheets and cool completely.