Ask a Dietitian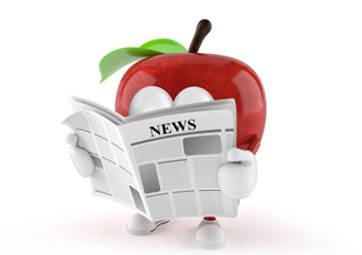 "Diana, just a quick heads up to let you know we are still using your cookbook and the guys will often be heard saying what would Diana say about this or that....really good feed back... I made your potato salad and the oriental coleslaw on Sat. for a family luncheon and had rave reviews so thanks again."
Maeghan Henke
BC Hydro
February 21st, 2018
Don't know what to make for dinner tonight? This might become your go-to recipe! Simply keep the spice blend za'atar in the house (available at large grocery, specialty or Middle Eastern stores).
2 cans (14 oz/398 mL each) California Cling peach halves, cut into thin slices, well drained and patted dry
2 naan, about 9-inch (23 cm) each or 1 thin crust pizza, about 11 inches (27.5 cm)
2 tsp (10 mL) olive oil
1 ½ tsp (7 mL)  za'atar spice*
½ cup (125 mL) cream goat cheese
2 slices prosciutto, cut into strips
4 pitted black olives, cut in half
4 fresh basil leaves, shredded
Preheat oven according to package directions for naan or pizza. Brush tops with oil. Sprinkle each naan with ½ tsp (2mL) za'atar spice or pizza with 1 tsp (5mL) za'atar spice.
Place on baking sheet. Dollop evenly with goat cheese. Then scatter with prosciutto, peaches and olives. Bake according to package directions, until crust is hot and cheese is melted, about 2 to 4 minutes for naan and 6 to 8 minutes for pizza
Remove from oven. Sprinkle with remaining ½ tsp (2mL) za'atar and basil. Makes 2 for naan and 2 to 3 for pizza
Serves 8 to 10
* Za'atar is a blend of dried thyme, oregano, sumac and sesame seeds. Sometimes ground cumin and salt are added.