Ask a Dietitian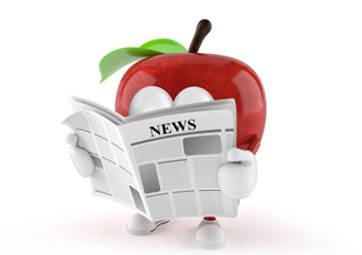 "Diana, just a quick heads up to let you know we are still using your cookbook and the guys will often be heard saying what would Diana say about this or that....really good feed back... I made your potato salad and the oriental coleslaw on Sat. for a family luncheon and had rave reviews so thanks again."
Maeghan Henke
BC Hydro
January 23rd, 2019
Peanuts are a low-cost, affordable Superfood.
Peanuts have been shown in research to reduce the risk for 5 types of cancer including breast, pancreatic, esophageal, stomach and colorectal.  Studies have also shown that eating just a small amount of peanut butter or peanuts can help reduce the risk of heart disease, Type II Diabetes and Alzheimer's.
Peanuts and peanut butter are easy to incorporate into a healthy diet and they are more affordable than some tree nuts.
Peanuts are nutrient dense:
One serving = 1 oz or 35 peanuts or 2 Tbsp peanut butter contains:
7grams protein
19 vitamins and minerals including E, folic acid, niacin, magnesium, vitamin B6, zinc, copper and potassium.
Bioactive compounds like polyphenols and phytosterols help reduce cardiovascular disease risk, cancer risk and reduce inflammation and cholesterol.
Good fats: monounsaturated and polyunsaturated fats
Fibre: For heart health, blood sugar control and fuel for the gut microbiota.
Prevention of Peanut Allergy: New research from the LEAP study found that regular consumption of peanut containing foods beginning early in life (6 months) reduced the risk of developing peanut allergy by 86%.
Peanuts come in many forms:
Whole peanuts
Peanut butter
Peanut oil
Peanut flour
There are several ways you can include peanuts and peanut butter in your diet. Use it in marinades, dressings, baking or as a snack.
Thai Peanut Chicken Buddha Bowls (Serves 4)
Ingredients:
2 cups cooked quinoa
2 cups baby kale
1 cup bean sprouts
1 cup each shredded carrot, cucumber spirals, julienne red pepper and thinly sliced red cabbage
2 cups cooked chicken Satay (recipe below)
½ cup peanut dressing
¼ cup chopped roasted peanuts
¼ cup sliced green onion
Cilantro for garnish
Method:
Assemble each bowl with ½ cup kale, ½ cup quinoa, ¼ cup each of the veg, ½ cup chicken. Drizzle with 2 Tbsp peanut dressing and garnish with onion, cilantro and peanuts.
Chicken satay
Ingredients:
800g chicken breast diced into bite size cubes
1 tsp ground coriander
1 tsp cumin
½ tsp turmeric
1 shallot, minced
1 clove garlic, minced
2 tsp ginger minced
1 stalk lemon grass (white only) minced
1 small lime juice and zest
1 tbsp fish sauce
1 tbsp sugar
1 tsp sriracha
1 tsp oil
Method:
Combine all ingredients except oil and chicken in large bowl.
Add chicken and marinate 1 hour to overnight in the fridge.
To cook, heat oil in skillet over medium-high heat until lightly golden and cooked through.
Thai Peanut Dressing
Ingredients
¼ cup crunchy peanut butter
½ cup coconut milk
2 Tbsp soy sauce
2 Tbsp lime juice
1 Tbsp rice vinegar
2 tsp chili sauce
2 tsp garlic
2 tsp ginger
1 tsp sesame oil
Method:
Puree all ingredients in a blender or food processor.
Use dressing all week as a dip for fresh prawns, to drizzle on steamed broccoli or green beans
Peanut Butter and Strawberry Quesadilla
Recipe: www.peanut-institute.com
Peanut Butter Oatmeal Energy Ball
Make a double batch and freeze the extras. This recipe makes 3 doz.
Ingredients:
1 cup pitted medjool dates
2 cups quick rolled oats
1 cup smooth natural peanut butter
½ cup maple syrup
1 tsp vanilla extract
Pinch of salt
Dust in cocao or drizzle with melted dark chocolate
Method:
Process rolled oats in food processor until flour consistency
Add all remaining ingredients and blend until combined into a dough
Use a small ice cream scoop or melon baller to scoop batter.
Roll in hands until smooth ball, dust with cocoa or drizzle with chocolate
Store in the fridge or freeze on cookie sheet and then store in airtight container in freezer.