Ask a Dietitian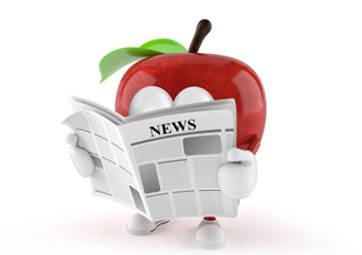 "Diana, just a quick heads up to let you know we are still using your cookbook and the guys will often be heard saying what would Diana say about this or that....really good feed back... I made your potato salad and the oriental coleslaw on Sat. for a family luncheon and had rave reviews so thanks again."
Maeghan Henke
BC Hydro
February 2nd, 2018
Prep Time10 mins Cook Time25 mins Makes 4 servings
INGREDIENTS LIST
1 small head cauliflower (about 1 lb./450 g), trimmed and cut into bite size florettes, about 5 cups
4 Tbsp. (60 mL) Becel® with Avocado Oil margarine, melted and divided
1 small red onion, chopped (about 1-1/2 cups/375 mL)
1 cup (250 mL) uncooked quinoa
2 Tbsp. (30 mL) chopped fresh mint
1/2 tsp. (2 mL) turmeric
1/2 tsp. (2 mL) ground cumin
1/4 tsp. (1 mL) crushed red pepper flakes (optional)
1 large avocado, peeled and sliced
DIRECTIONS
1. Preheat oven to 425° (220°C). Combine cauliflower and 4 tsp. (20 mL) Becel® with Avocado Oil margarine and arrange on 2/3 of jelly-roll pan or rimmed baking sheet. Combine red onion and 2 tsp. (10 mL) margarine and arrange on remaining 1/3 of jelly roll pan. Roast until cauliflower is browned and slightly crispy and onion is tender, about 25 minutes.
2. Meanwhile, cook quinoa according to package directions. Fluff with fork and stir in mint. Combine remaining 2 Tbsp. (30 mL) margarine, turmeric, cumin and red pepper flakes and stir into quinoa. Divide quinoa between 4 bowls. Evenly top each bowl with cauliflower, red onion and avocado.