Ask a Dietitian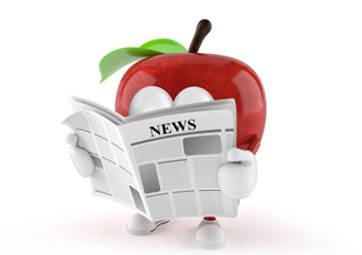 "Diana, just a quick heads up to let you know we are still using your cookbook and the guys will often be heard saying what would Diana say about this or that....really good feed back... I made your potato salad and the oriental coleslaw on Sat. for a family luncheon and had rave reviews so thanks again."
Maeghan Henke
BC Hydro
May 8th, 2018
Created by Lisa M Brefere
2 tbsp .                                              Lemon grass                             chopped and pounded
2 tbsp                                               Garlic                                             minced
2 tbsp                                               Shallots                                        fine brunoise
2 tbsp                                               Fresh ginger root                    minced
2 tbsp                                              White wine
1 pt                                                    Vegetable stock
In a pot, place all ingredients. Bring to a simmer and let steep for about 10 minutes. Take off stove and strain into another sauce pot, squeezing out all the liquid from the vegetables.
6 oz                                                 Peanut butter                             creamy
1 tbsp                                             Sambal
1/4 cup                                          Lemon juice                               fresh squeezed
1 tbsp                                            Grated lemon rind
1 tbsp                                             Hoisin sauce
1 tbsp                                             Sweet Soy sauce                       
as needed                                     Vegetable stock
Add all ingredients to hot liquid, whisking to blend into a smooth sauce. Return to the stove on low-heat and let simmer for several minutes. Thin with vegetable stock if needed. Serve immediately or reserve for a later use.
Nanjing Chicken Lettuce Wraps
Created by Lisa M Brefere
Appetizers, Asian, Entrees, Healthy, Sandwiches 8
Heat oil in wok, add in chicken, let brown stirring occasionally. Then add in garlic and ginger. Continue to cook on high-heat without burning until chicken is cooked. Add in lemon to finish. Remove and reserve chicken on side.
Sauce:
In a small pot, melt peanut butter and rice wine vinegar. Stir in the rest of ingredients and reserve on the side.
In a wok, on high-heat, add in oil, mushrooms and water chestnuts to cook. Next, add in chicken mixture and incorporate. Add in enough sauce to coat ingredients, reserve remainder for on-the-side. Finish with sesame oil. Place whole leaves on a serving platter, fill each with chicken mixture and top with scallions and toasted peanuts.