Ask a Dietitian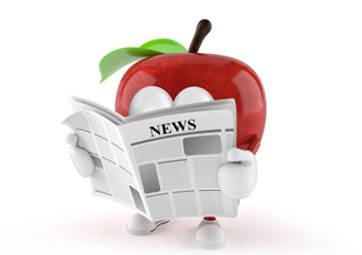 "Diana, just a quick heads up to let you know we are still using your cookbook and the guys will often be heard saying what would Diana say about this or that....really good feed back... I made your potato salad and the oriental coleslaw on Sat. for a family luncheon and had rave reviews so thanks again."
Maeghan Henke
BC Hydro
April 29th, 2019
Spring training is upon us and that means increased mileage if you are a runner, longer rides outdoors for cyclists. Regardless of your sport, if you are being active consecutive days and for longer endurance workouts it is important to think about your fueling strategy. Both food and fluid are key elements to successful training programs. Research shows that when you are 2% dehydrated you are working at only 90% of your capacity. Everyday nutrition and hydration as well as when and what you consume before, during and after your workout all affect your performance.
Everyday
Aim to eat regular meals and snacks throughout the day and stay well hydrated. Meals should always emphasize vegetables and fruit and should include a source of protein such as milk, yogurt, cheese, legumes, meat, fish, poultry, protein powder, tofu, nuts or eggs.
Before the Workout:
Hydrate with 1-2 cups of water.
If you only have 45-60 minutes to digest, keep it small and emphasize carbohydrates.
-fruit salad and yogurt or a fruit and yogurt smoothie.
The more time you have the bigger the meal can be and the more protein it can contain.
-Oatmeal with walnuts and raisins or a turkey sandwich
If you don't have time to eat before your workout you may want to have a bedtime snack the night before.
During the workout:
If your workout will only last an hour all you need is water. Aim to consume ¼-1/2c water every 10-15 minutes. For longer workouts, after the first 45 minutes aim to consume 0.7g carbs/kg body weight (30-60g per hour).
1 cup Sports drink =15g
1 mini box raisins = 10g
3 arrowroot cookies = 15g
1 gel = 27g
Keep up your hydration throughout. If you sweat a lot and if it's quite hot out, you may want to replace your electrolytes with an electrolyte supplement after 90 minutes in the heat.
Recovery after the Workout:
After your workout it's a good idea to rehydrate with 1-2 cups of water right away and then recover with a carbohydrate and protein source within 30-60 minutes to get maximum replacement of glycogen stores and optimum tissue repair.
-Chocolate milk or latte and a banana
-1/2 whole grain bagel with chive and garlic Natrel cottage cheese spread, smoked salmon and capers
-1/2 whole grain bagel with plain Natrel cottage cheese spread, blueberries or banana slices
-whole grain toast with plain Natrel spread, sliced almonds and strawberries
-Sliced watermelon spread with Natrel spread topped with another slice of watermelon
Natrel is a whipped cottage cheese spread that is higher in protein, lower in calories and 90% lower in fat than cream cheese. 2 Tbsp Natrel contains only 25 calories, 3 grams protein and 0.5g fat as opposed to 100 calories, 10g fat and 2 grams protein for cream cheese. There are 3 flavours: plain, chive and garlic and roasted red pepper.
Finally, don't forget to stretch!!!