Ask a Dietitian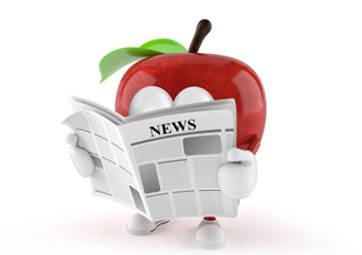 "Diana, just a quick heads up to let you know we are still using your cookbook and the guys will often be heard saying what would Diana say about this or that....really good feed back... I made your potato salad and the oriental coleslaw on Sat. for a family luncheon and had rave reviews so thanks again."
Maeghan Henke
BC Hydro
December 4th, 2018
Holidays are a time to do less and enjoy more, but when you are entertaining family and friends learning to let go and not sweat the small stuff can be hard.  This year, if you would like to visit with your guests and enjoy yourself a little more, I have a few tips to help you simplify and save time.
Plan ahead, shop early or get groceries delivered
Stick with dishes you know
Choose a star dish to put your effort into
Delegate and ask guests to bring a dish
Appetizer Time Savers
Vegetable platters.  Buy pre-washed and pre-cut vegetable platters that come with a dip like those from Mann's. Feel free to transfer them to a different dish and add some radishes to make it your own.  Nobody cares if you cut them or not as long as you serve them with a delicious dip.  Try warm spinach dip, Greek yogurt with pesto or hummus.  To keep cut vegetables looking fresh, cover them in a damp paper towel, cover with plastic and refrigerate.  Remove the paper towel when you are ready to serve.
Prawn rings and cocktail sauce.  This is a simple and healthy crowd pleaser.
Smoked salmon platter.  To save time, put the cream cheese, sliced baguette, capers and purple onions in separate dishes and let guests make their own.
Roasted Almonds.  You can buy them ready to go or toss them with olive oil and sea salt and roast for 10 minutes.  Simple and delicious protein food.  Place a few bowls around the house. Other easy snacks for bowls are pretzels, popcorn, olives, cherry tomatoes and mini oranges.
Cheese platter.  Choose 3 different cheeses, add some dried fruit, chutney and nuts.  Garnish with fresh grapes and rosemary sprigs and it will look gourmet.
Small tortillas are so versatile.  Make cheese quesadillas and salsa, or fill with cream cheese, turkey and broccoli slaw for mini roll-ups.
Simple Sides
Take short cuts when it comes to salads.  Buy kale slaw and top it with cinnamon roasted butternut squash (pre-cut), apple slices, feta and aged balsamic.
Add slaw to leafy greens to take the salad up a notch in terms of crunch, colour and nutrients.  Add Power Slaw by Mann's to Romaine lettuce, orange slices, purple onion and fresh mint.
Try broccoli slaw with pomegranate arils and edamame
Prep salad ahead of time.  Put the dressing in the bottom of the bowl top with slaw and then other ingredients and don't toss until it's time to serve.
Buy pre-cut broccoli or green beans and top with lemon butter and sliced toasted almonds.
To make your kitchen smell amazing during a cocktail party add cloves, cinnamon sticks and orange slices to a pot of water and simmer with the lid off.