Ask a Dietitian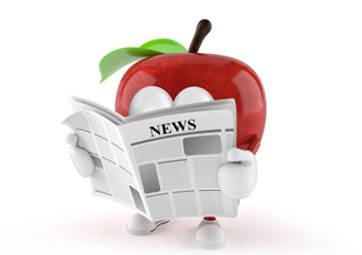 "Diana, just a quick heads up to let you know we are still using your cookbook and the guys will often be heard saying what would Diana say about this or that....really good feed back... I made your potato salad and the oriental coleslaw on Sat. for a family luncheon and had rave reviews so thanks again."
Maeghan Henke
BC Hydro
December 11th, 2018
I look forward to the fun and festivities the Christmas holidays bring.  Making Almond Rocca with my daughter, decorating the tree, skiing with the family, snowshoeing with girlfriends and seeing all the Christmas lights around town.  I also love all the holiday parties and delicious food and drink but sometimes it becomes a bit much.  If you throw caution to the wind, chances are your New Years Resolutions will be to lose the holiday weight you gained instead of something more fulfilling and meaningful.  Set yourself up for success this holiday season and avoid the "all-or-none" mentality.  Don't make the decision to be healthy or not.  Make the decision to be mindful and moderate.
Here are my top 10 tips to help you enjoy the festivities and feel great about it at the same time.
Keep Your Workout Routine. If you normally workout in the morning, then keep doing that even if you aren't getting up for work. Schedule your workouts into each day.  Not only will you feel great, but you will burn calories and reduce stress.
Eat Breakfast. Skipping breakfast doesn't mean you will consume fewer calories during the day. In fact, it may leave you feeling low energy and craving sweets.  Have a warm bowl of oatmeal, toast with PB and banana or a bowl of yogurt and berries and start your day of energized.
Pack a snack. By planning and bringing a handful of nuts or a piece of fruit with you when you go shopping you will avoid those unnecessary temptations when you are out. Including protein at snacks helps keep you feeling full longer and can help reduce calorie intake.  A snack is also a great way to top up blood sugars and help you stay calm even in the busiest mall.
Be Moderate. Just because it's the holidays doesn't mean you should give yourself permission to binge. Enjoying treats is healthy, bingeing is not.  Avoid saying "I've already blown it" or I'll eat healthy after the holidays.  Try to eat healthy foods most of the time and allow yourself your favorites in moderation.  They taste better that way.
Set Yourself up for Success. Make healthy foods more convenient such as a bowl of oranges on the counter or cut veggies and hummus in the fridge. Make tempting treats less convenient.  Store baking in the freezer until you need it, limit the chocolate you bring in the house and avoid buying chips and candy.  Bring healthy dishes to parties.
Limit Liquid Calories. Alcohol, pop, eggnog and juice all add unnecessary calories. Stick to water or sparkling water when you can.  Have a hot chocolate for an occasion.
Have Fun Being Active. Plan to do family activities such as sledding, tubing, skiing, snowshoeing, walking, going to the pool, ice skating, walking the dog and indoor fun such as trampoline or laser tag.
Celebrate the season without emphasis on food and drink. Make crafts or Christmas decorations, be active, play games, look at family photos, watch Christmas classics and share family stories.
Get enough sleep. Lack of sleep can lead to overeating
Reduce your stress and don't overschedule.