Ask a Dietitian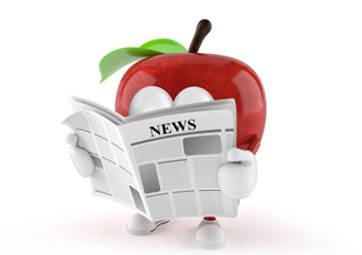 "Diana, just a quick heads up to let you know we are still using your cookbook and the guys will often be heard saying what would Diana say about this or that....really good feed back... I made your potato salad and the oriental coleslaw on Sat. for a family luncheon and had rave reviews so thanks again."
Maeghan Henke
BC Hydro
October 4th, 2016
A collision of two classic meals results in an epic flavour combination. This cheesy, beefy pie has a novel rice crust and is loaded with traditional burger flavour that will satisfy a hungry crowd of all ages
Prep Time: 10 minutes
Cook Time: 50 minutes
1 cup (250 mL)                        long grain U.S. white rice
1 lb (500 g)                               lean ground beef
1 1/4 cups (300 mL)               shredded Cheddar cheese, divided
1                                                   small onion, finely chopped
1/4 cup (50 mL)                       ketchup
3 tbsp (45 mL)                         prepared yellow mustard
1 tbsp (15 mL)                          Worcestershire sauce
2                                                  large eggs, divided
1/2 tsp (2 mL)                          each salt and pepper
Sliced dill pickles and/or tomatoes (optional)
Prepare rice according to package directions. Spread out on a plate until cool enough to handle. Grease a 9-inch (23 cm) deep-dish pie plate
Meanwhile, crumble beef into a large skillet set over medium heat. Cook, breaking up meat with a spoon, until browned and no pink remains. Transfer beef mixture to a paper-towel lined colander to drain; cool slightly
Beat one egg and mix with cooled rice, ½ cup (125 mL) cheese, the salt and pepper until well combined. Press into bottom and up sides of prepared pie plate
Transfer beef mixture to a bowl and stir in onion, ketchup, mustard, Worcestershire sauce and remaining egg. Spread evenly in rice crust. (Pie can be assembled to this point and reserved for 1 day in the refrigerator.
Preheat oven to 350°F (180°C). Bake pie for 25 minutes. Sprinkle with remaining cheese and bake for an additional 5 minutes or until cheese is melted and pie is hot in centre. Garnish with pickles and tomato slices (if using)
Makes 6 servings
Tips:
Pickle lovers can chop the pickles and mix them right into the meat mixture.
Big Mac fans can drizzle Thousand Islands-style dressing over the pie before serving.
Double the recipe and freeze the second unbaked pie (well wrapped) for up to 1 month. Thaw overnight in the refrigerator.
Use long grain U.S. brown rice for additional fibre.
PER SERVING (1/6th pie): 401 calories, 18 g fat, 9 g saturated fat, 135 mg cholesterol, 653 mg sodium, 31 g carbohydrates, 1 g fibre, 4 g sugars, 27 g protein. % RDI: 20% calcium, 20% iron, 8% vitamin A, 4% vitamin C.