Ask a Dietitian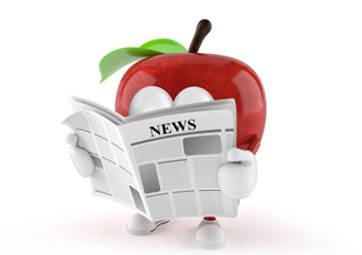 "Diana, just a quick heads up to let you know we are still using your cookbook and the guys will often be heard saying what would Diana say about this or that....really good feed back... I made your potato salad and the oriental coleslaw on Sat. for a family luncheon and had rave reviews so thanks again."
Maeghan Henke
BC Hydro
January 17th, 2017
Prep Time: 15 Minutes
Total time: 6 Hours 15 Minutes
Servings: 4-6
Let your senses guide you to Greece with some basic kitchen staples! Aromatic oregano, rosemary and fresh vegetables stew together with chicken creating a juicy main. Finished with feta and bright lemon this main course will make you feel like you're on a holiday far far away.
Ingredients
1 white onions, small diced
2 carrots, peeled, small diced
4 garlic cloves, minced
1 cup (250 mL) green lentils
2 1/2 cups (625 mL) chicken stock
1 tsp (5 mL) dried rosemary
2 tsp (10 mL) dried oregano
1 tsp (5 mL) paprika
6 chicken drumsticks or thighs
to taste, salt and pepper
1 lemon, juice and zest
1/2 cup (125 mL) crumbled Feta cheese
1/4 cup (60 mL) chopped fresh parsley (optional)
Directions
Combine onion, carrots, garlic, lentils, stock, rosemary, oregano, and paprika in a 6-quart slow cooker.
Season chicken with salt and pepper and nestle in the vegetable mixture. Secure lid and cook for 6 hours on low or until chicken, vegetables, and lentils are cooked and tender.
Once cooked, season to taste with salt and pepper. Stir in lemon zest and juice, Feta, and garnish with parsley.
Quick Tip: To intensify the flavour in this dish, season and sear (brown) the outside of the chicken before placing in the slow cooker.
Increase herb flavour by increasing the amount of dried oregano and rosemary, or add fresh chopped oregano or basil right before serving.
Nutritional Information
Serving Size: 1 1/2 cups (375 mL)
Per serving:
Calories 360
Total Fat 9 g
Saturated Fat 3 g
Cholesterol 150 mg
Carbohydrates 24 g
Dietary Fibre 6 g
Sugar 3 g
Protein 40 g
Sodium 900 mg
Potassium 750 mg
Folate 19 mcg