Ask a Dietitian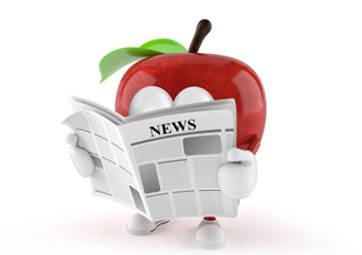 "Diana, just a quick heads up to let you know we are still using your cookbook and the guys will often be heard saying what would Diana say about this or that....really good feed back... I made your potato salad and the oriental coleslaw on Sat. for a family luncheon and had rave reviews so thanks again."
Maeghan Henke
BC Hydro
June 14th, 2016
Elevate your weeknight dinner routine with these Indian-flavoured kebobs that have a little sweet and a kick of spice. Our take on pesto blends peanuts, coriander and coconut for a dipping sauce that is big on flavour, and better for your budget. More great recipes can be found at www.peanutbureau.ca.
Prep time: 20 minutes
Grilling time: 5 minutes
Makes 4 to 8 skewers for 4 servings, and 1 cup (250 mL) pesto
Ingredients
Peanut Coconut Pesto:

½ cup (125 mL)              peanuts

2 tbsp (30 mL)               unsweetened coconut

2                                             garlic cloves, chopped

1 tbsp (15 mL)               ginger, coarsely chopped

1 cup (250 mL)              coriander, tightly packed

½ cup (125 mL)              peanut oil

1 tbsp (15 mL)               lemon juice

salt, to taste

Shrimp Skewers:

2 tsp (10 mL)       garam masala

1 tsp (5 mL)          cumin seed

½ tsp (2 mL)         salt, preferably kosher

¼ tsp (1 mL)         cayenne pepper

1 lb (500 g)           uncooked peeled jumbo shrimp (approximately 20 to 30)

12 to 16                 pineapple pieces, bite-sized

4                                                   large skewers, or 8 medium skewers
Directions
In a food processor, pulse peanuts, coconut, garlic and ginger until finely chopped, scraping down sides if needed. Add coriander and pulse until finely chopped. With the motor running, gradually add peanut oil then lemon juice until blended. Add salt to taste.
Oil grill and preheat barbecue to high heat. In a small bowl, stir garam masala with cumin seed, salt and cayenne. Pat shrimp dry and rub with spice mix. Thread shrimp and pineapple onto skewers. Grill for 3 to 5 minutes, or until shrimp are pink in colour. Place about 2 tbsp (30 ml) pesto on each plate as a dipping sauce, or spoon over the skewers.
Per serving (¼ skewer recipe and 2 tbsp/30 mL pesto): 310 calories, 21 g fat (3.5 g saturated fat, 0 g trans fat),
170 mg cholesterol, 24 g protein, 6 g carbohydrates, 1 g fibre, 2 g sugars, 610 mg sodium