Ask a Dietitian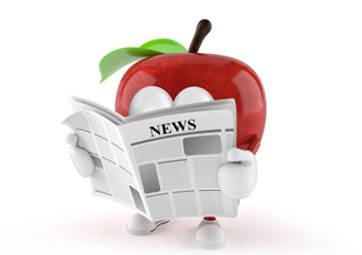 "Diana, just a quick heads up to let you know we are still using your cookbook and the guys will often be heard saying what would Diana say about this or that....really good feed back... I made your potato salad and the oriental coleslaw on Sat. for a family luncheon and had rave reviews so thanks again."
Maeghan Henke
BC Hydro
January 17th, 2017
Prep Time: 10 Minutes
Total time: 20 Minutes
Servings: 4-6
This is an easy to prepare dip that is ready in 20 minutes. Thanks to the tahini, dill, and Kalamata olives, it is also bursting with delicious Mediterranean flavour. Serve warm or at room temperature with pita bread and vegetables for a healthy snack or appetizer.
Ingredients
2 Tbsp (30 mL) olive oil
3 shallots, thinly sliced
2 garlic cloves, minced
2 cups (500 mL) cooked green lentils
3 Tbsp (45 mL) fresh lemon juice
3 Tbsp (45 mL) tahini
to taste, salt and pepper
3 Tbsp (45 mL) chopped fresh dill
3 Tbsp (45 mL) chopped fresh parsley
2 tsp (10 mL) maple syrup
1/3 cup (75 mL) chopped Kalamata olives
1/3 cup (75 mL) crumble Feta cheese
olive oil, for drizzling
Directions
Heat olive oil in a large skillet over medium heat. Saute shallots and garlic for about 2-3 minutes, until fragrant and golden. Stir in the lentils, 1/3 cup (75 mL) water, lemon juice, and tahini. Season with salt and pepper. Cook for 2 minutes, turn heat to low and stir in dill, parsley, and maple syrup. Cook for another minute, stirring occasionally.
Remove skillet from the heat and stir in the chopped Kalamata olives. Scrape the dip into a serving dish and top with crumbled Feta and drizzle with olive oil. Serve warm or at room temperature, with pita bread or crackers.
Nutritional Information
Serving Size: 2 Tbsp (30 mL)
Per serving:
Calories 100
Total Fat 5 g
Saturated Fat 1 g
Cholesterol 0 mg
Carbohydrates 9 g
Dietary Fibre 2 g
Sugar 1 g
Protein 4 g
Sodium 170 mg
Potassium 127 mg
Folate 5 mcg