Ask a Dietitian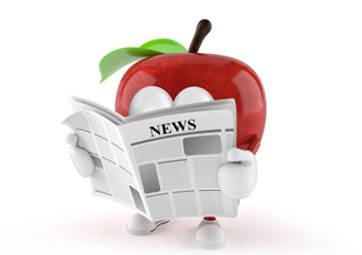 "Diana, just a quick heads up to let you know we are still using your cookbook and the guys will often be heard saying what would Diana say about this or that....really good feed back... I made your potato salad and the oriental coleslaw on Sat. for a family luncheon and had rave reviews so thanks again."
Maeghan Henke
BC Hydro
August 16th, 2016
This spicy mexican dish can be served with chips and margaritas, fish tacos or atop grilled salmon.
Ingredients
2 tablespoons canola or vegetable oil
1 tablespoon minced seeded jalapeno
3 tablespoons minced fresh shallots
1 tablespoon minced fresh garlic
1 teaspoon soy sauce
1 teaspoon ground cumin
3 limes (juice squeezed from the limes)
2 cups minced watermelon
2 cups chopped, cooked, cooled, and peeled and deveined shrimp
1/4 cup chopped fresh parsley
1 cup diced roasted red pepper
dash ground black pepper to taste
 Instructions
Heat the oil in a heavy non-stick skillet over medium high heat. Sauté the jalapeno, shallots, and garlic until golden and toasted around the edges. Remove from heat and add soy sauce and cumin. Cool. Scrape the cooled ingredients into a bowl and toss with lime juice, watermelon, shrimp, parsley and roasted pepper. Season with pepper to taste. Serve with chips and margaritas, fish tacos or atop grilled salmon.
 Servings
Makes 6-8 servings.
– See more at: http://www.watermelon.org/Recipes/Shrimp-Pico-de-Gallo#sthash.QTis8Pml.dpuf